Anodized Quality Aluminium Sheet - Alloy 5005 H14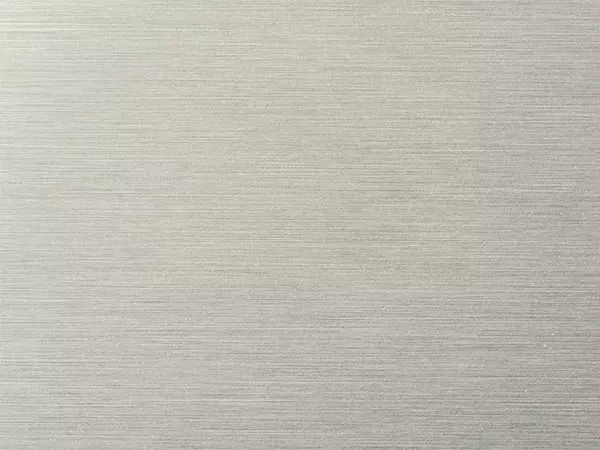 Aluminium Alloy 5005 is a medium strength, Aluminium magnesium, wrought alloy with good resistance to atmospheric corrosion. It can attain moderate to high strength by cold working and has relatively high welded strength compared to other Aluminium Alloys.
Applications of Aluminium Alloy 5005
Aluminium alloy is widely used for Anodized parts, manufacture of appliances, small boats, signage, road signs and name plates, Food and chemical equipments, Packaging, Architectural components and facades, Furniture components and Mashrabiya / Screens. Anodized aluminium sheets offer a superior surface finish which is more durable and longer lasting in comparision to other methods such as painting or powder coating.
Importance of Anodized Quality
Anodized Quality Aluminium Alloy sheets in 5005 is a natural choice where the material will be anodized and used in Architectural applications, flashings, curtain walls etc. Anodizing is an electrochemical process that converts the metal surface into a decorative, durable, corrosion-resistant, anodic oxide finish. 5005 AQ alloy is formulated for a decorative architectural anodized finish. It allows for a more uniform and attractive anodized finish than other alloys.
If your requirement is of a finish to be attractive and consistent then usage of Anodized Quality 5005 is of utmost importance. Using not fit for purpose alloys such as 3003 or 3105 or even non AQ 5005 will show imperfections such as structural streaks, cloudiness, blemishes, and extreme color variations. The image below shows the difference in surface finish of Alloy 5005, one which is AQ and other which is not.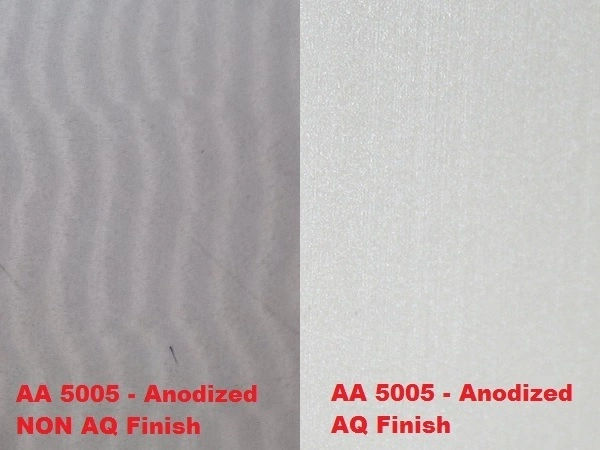 Technical Datasheet of Aluminium Alloy 5005
Click on the link below to view the technical datasheet to ensure that this aluminium alloy is right for your requirements
Technical Datasheet of Aluminium Alloy 5005
Table of commonly stocked sizes for Aluminium Alloy 5005
The Aluminium Sheets in Alloy 5005 Anodized Quality sheets available with us are sourced from renowned mills from Europe. We provide mill test certificates as per EN standards with all our deliveries if requested. Additionally, the sheets stocked by us have on one side a Laser Cutting & Processing Surface Protection Film installed from the factory.
Below are the sizes available with us in our warehouses in Dubai & Sharjah
| Aluminium Sheet Thickness (mm) | Size 1250mm x 2500mm | Size 1500mm x 3000mm |
| --- | --- | --- |
| 1.5 | ✓ | |
| 2.0 | | ✓ |
| 3.0 | | ✓ |
| 4.0 | | ✓ |