Aluminium Alloy 3105-F Chequered Plate 5 Bar Pattern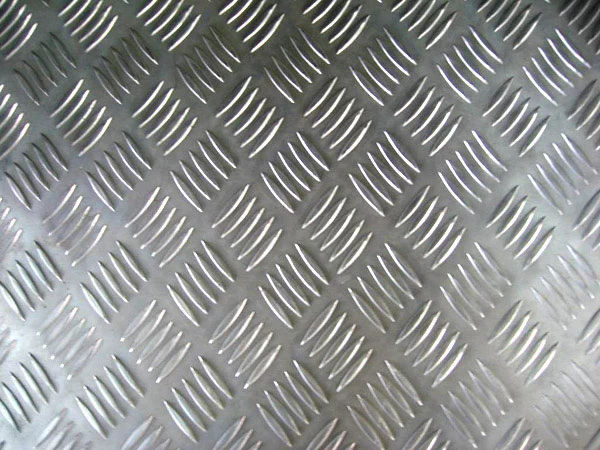 This is an essentially 98% pure aluminium alloy with minor additions for strength. It is not harden able by heat treatment. Corrosion resistance, formability and welding characteristics are excellent. The high strength-to-weight ratio and raised anti-skid patterns, rust-free, hygienic and easy-to-clean, make these sheets ideal for multiple uses.
Applications of Alloy 3105-F Chequered Plates
This product is typically used for floor covering, access ramps, step ladders, slip resistance surfaces, wall and column protection to prevent impact damage, commercial vehicles, refrigerated trucks, cold rooms, vans, busses, trailers, pickup trucks and general sheet metal works.
Technical Datasheet of Aluminium Alloy 3105
Click on the link below to view the technical datasheet to ensure that this aluminium alloy is right for your requirements
Technical Datasheet of Aluminium Alloy 3105
Table of commonly stocked sizes for Aluminium Alloy 3105
Generally speaking, there are two types of thickness in tread plates: Thickness of the base plate plus the pattern and the other being the total thickness, including the pattern. The two figures are written with a slash in between (e.g. 1.5/2.0)
Please see the table below for the list of sizes that we usually always have in our stock. Apart from this table, note that other non standard sizes are available on request. Please get in touch with us with your inquiry.
Aluminium Sheet Thickness (mm)
Base/Incl. Cheq.
Size 1219mm x 2438mm
(4' x 8')
3.0/4.0
✓
4.0/5.0
✓
5.0/6.0
✓