Aluminum Alloy 3003-H22 Diamond Plates - Tread Brite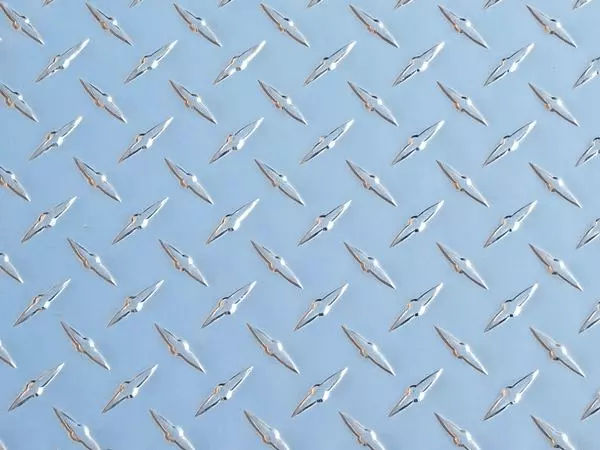 Excellent at resisting moisture and strong for its light weight. Diamond Tread pattern is slip-resistant and cosmetically appealing for hundreds of decorative applications. Available in a brilliant, high polished, reflective shine..
Applications of Alloy 3003 Chequered Plates
Aluminium Alloy 3003 tread plates can be used primarily for Diamond plate flooring, wall panels, counter tops, dance floor, floor tile, tool boxes, truck bed, fire engines, ambulances and thousands more!
Technical Datasheet of Aluminium Alloy 3003
Click on the link below to view the technical datasheet to ensure that this aluminium alloy is right for your requirements
Technical Datasheet of Aluminium Alloy 3003
Table of commonly stocked sizes for Aluminium Alloy 3003
Generally speaking, there are two types of thickness in tread plates: Thickness of the base plate plus the pattern and the other being the total thickness, including the pattern. The two figures are written with a slash in between (e.g. 1.5/2.0)
Please see the table below for the list of sizes that we usually always have in our stock. Apart from this table, note that other non standard sizes are available on request. Please get in touch with us with your inquiry.
Aluminium Sheet Thickness (mm)
Base/Incl. Cheq.
Size 1250 x 2500mm
1.5/2.0
✓
2.5/3.0
✓