Marine Grade Aluminium Alloy 5083
High Magnesium Aluminum Alloy Sheet & Plate for Marine Service
This specification defines the properties and characteristics of marine grade aluminium alloy, delivered as sheets or plates by renowned european mills such as Alcoa Marine, Hydro & Elval.
Performance is as important in the yard as it is on the water. You want high performance, user-friendly materials that give you the freedom to express your vision. Structural efficiency. Unimpeachable quality. And genuine versatility. That's why so many of today's best performing vessels, large and small, are constructed from marine grade aluminium. The 5083 alloy provides the exceptional strength, workability and corrosion resistance that marine applications require, aluminium has been the material of choice for forward-looking designers wherever durability, economy of operation and construction, responsiveness or sheer speed are priorities. We stock Marine Grade Aluminium Alloy 5083 in the UAE. We stock standard sheet sizes of Marine Grade Aluminium Sheet of European Origin with thickness ranging from 2mm to 50mm. All our sheets are as per EN 10204-3.1 certification with stencil marks carrying Alloy/Temper/Mill Name/Heat Number/Coil-Batch information matching with the MTC
We stock marine grade aluminium alloy 5083 & 5754 in the UAE.
Mechanical Properties of Aluminium Alloy 5083
| Temperature | Proof Stress 0.2% (MPa) | Tensile Strength (MPa) | Elongation Min. % | Bend Radius 90° | Hardness HBW |
| --- | --- | --- | --- | --- | --- |
| H111 | 100 | 240 | 17 | 2.5 x t | 65 |
| H116 / H321 | 195 | 275 | 8 | 3.5 x t | 81 |
Bending Properties of Aluminium Alloy 5083
Aluminium Alloy 5083 is capable of being bent cold through an angle of 90 degrees around a pin having a radius equal to N times the thickness (t) of the sheet without cracking.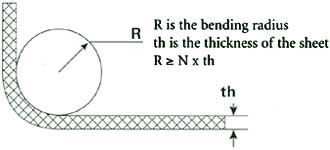 General Frequently Asked Questions
5000 series alloys contain Magnesium that makes Aluminium corrosion resistant even to sea water making it an idea choice for marine & offshore applications.
Yes, we have stock of DNV certified Aluminium sheets available with us. Please send us your inquiry for a prompt quotation.
We stock marine grade plain sheets & marine grade tread plates from reputable mills in Europe & South Africa. We have various sizes and tempers avaialble in stock with us.
Marine Grade Aluminium Alloy 5754
Our quintet pattern/5 bar tread plate in 5754 grade Aluminium is suitable for marine applications where a combination of strength and corrosion resistance to sea water requirement is a priority. This high strength aluminium alloy is tough, good for welding thus making it perfect for flooring applications. Easy to clean, with good slip resistance it also has a decorative industrial appearance.
Applications of AA 5754 Tread Plates
Due to its superior resistance to sea water, Marine grade chequered plate is used in marine platforms, door kick plates, door cladding, access ramp covering for wheelchairs and stair treads.